Killarney statues and monuments
Killarney isn't just about lakes, mountains and national parks. Oh no. There is a rich history here and the town has produced many eminent figures in areas as diverse as music, art, war,sport and humanitarian issues. There are a number of statues and monuments around Killarney commemorating these peoples' lives and the events that have shook the town. Let me be your guide to help with your understanding of our grand little town and its intriguing story.
Statue of Monsignor Hugh O'Flaherty, Mission Road (Opposite the Plaza)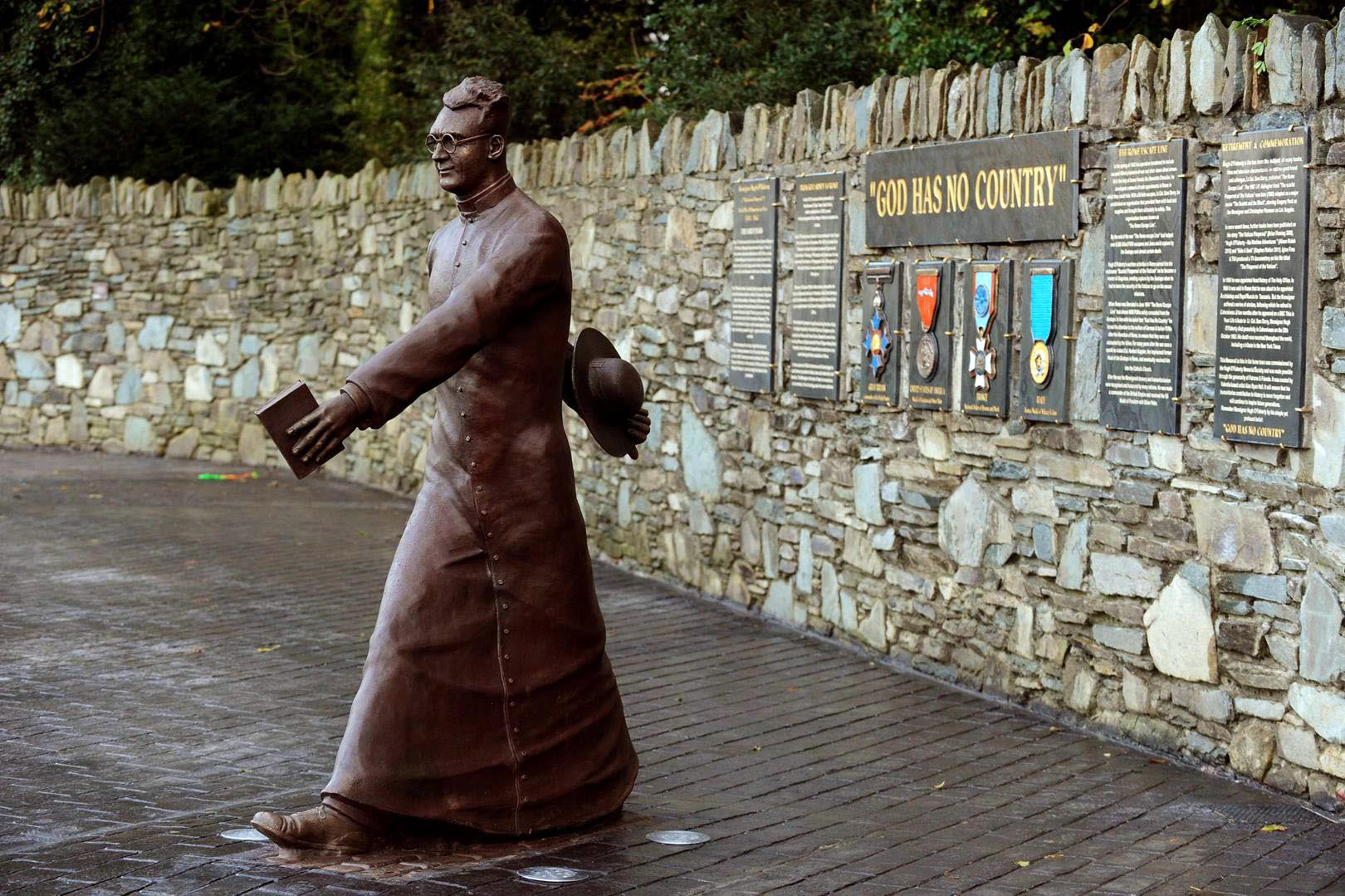 Killarney's newest statue, unveiled only last year, this one is long overdue and commemorates a true hero. Monsignor Hugh O'Flaherty was an Irish priest, from Killarney, who lived in Rome during the Second World War and is credited with saving the lives of at least 6500 people from certain death at the hands of the nazis. His story is a gripping one and, since there you can read about all about it on the panels behind the statue, I'm not going to ruin it for you. 
The Republican Monument, Rock Road (Next to the library)
While nowadays Killarney is a bastion of peace and celestial beauty, things weren't always so rosy. Killarney was a hotbed of violence during the Irish War of Independence (1919-21) and during the subsequent Civil War (1922-23). Indeed, 5 Anti-Treaty IRA members were shot dead by the Free State Army on Countess Bridge in 1923. This is only one of many incidents that took place in Killarney during those torrid times but this one in particular shook the town as it was Irish killing Irish. There is a small monument on Countess Bridge for the soldiers but this statue on Rock Road is a more impressive one.
Statue of Johnny O'Leary, Mission Road
Within a stone's throw of the Monsignor's monument, this statue celebrates the life of one of Ireland's greatest ever traditional musicians. Johnny O'Leary was born in 1923 in Gneevguila, a village about 11 miles from Killarney near the Cork border, Johnny was one of Ireland's most renowned accordion players. He made numerous television and radio appearances and was inducted into TG4's hall of fame. He died in 2004 but his memory still lives on today.